Immediately Below: One of a series of oil on wood paintings depicting the back alley behind my home in  West End Toronto "Back Alley from Rooftop #2" - Hooley McLaughlin - this one was painting especially created for my granddaughter - 24" X 36 " - 2013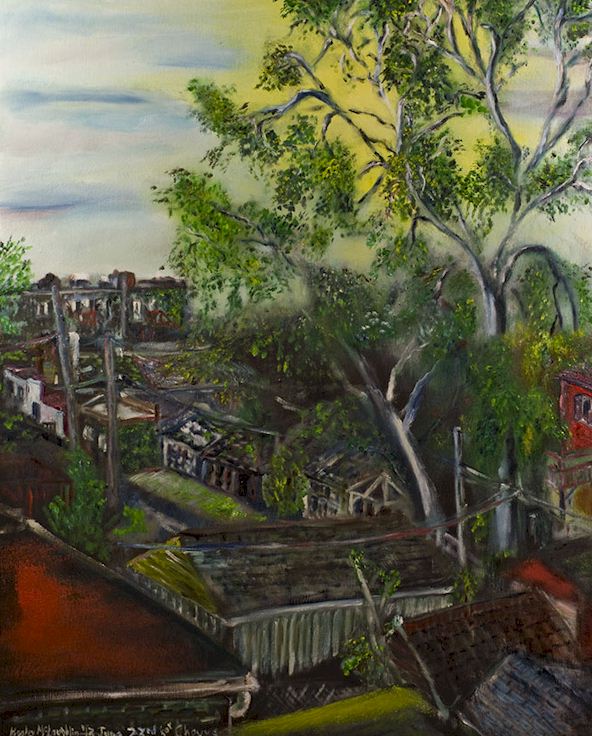 One of my sources of inspiration for landscape/cityscape paintings - Egon Schiele - see immediately below his "Houses on the Moldau, Krumau" – 1910

I
Above: One of a series of drawings depicting The Ecstasy of the Blessed Ludovico Albertoni - Hooley McLaughlin Giclée Print from Charcoal Drawing, 2015, derived from the (1671-74) sculpture by Gian Lorenzo Bernini in the San Francesco a Ripa church in Rome (see immediately below)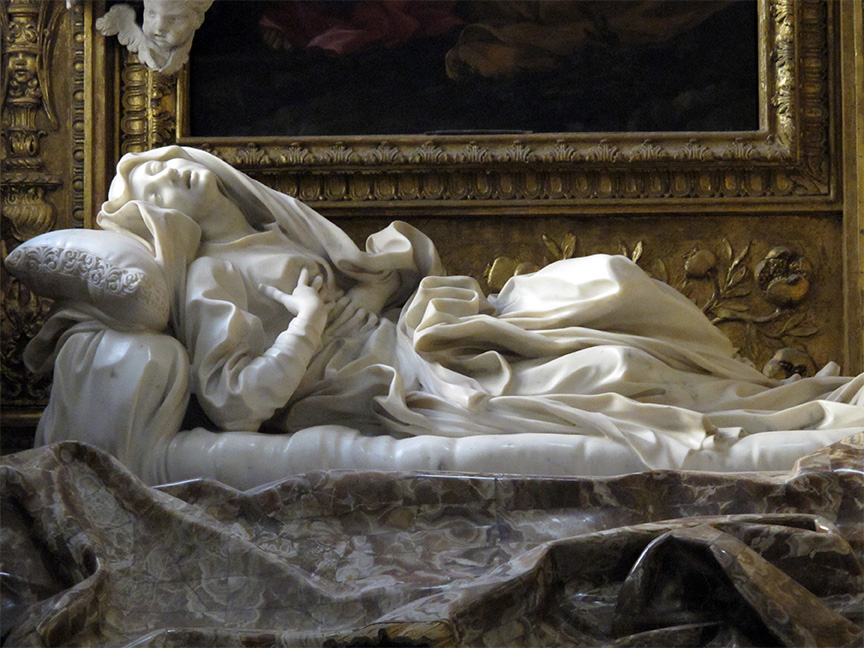 Also inspired by Egon Schiele and Gustav Klimt - see immediately below:
Egon Schiele - Masturbierendes Mädchen 1910 Neue Galerie Graz am Landesmuseum Joanneum
And below the Schiele - 
Gustav Klimt. Young girl masturbating 1913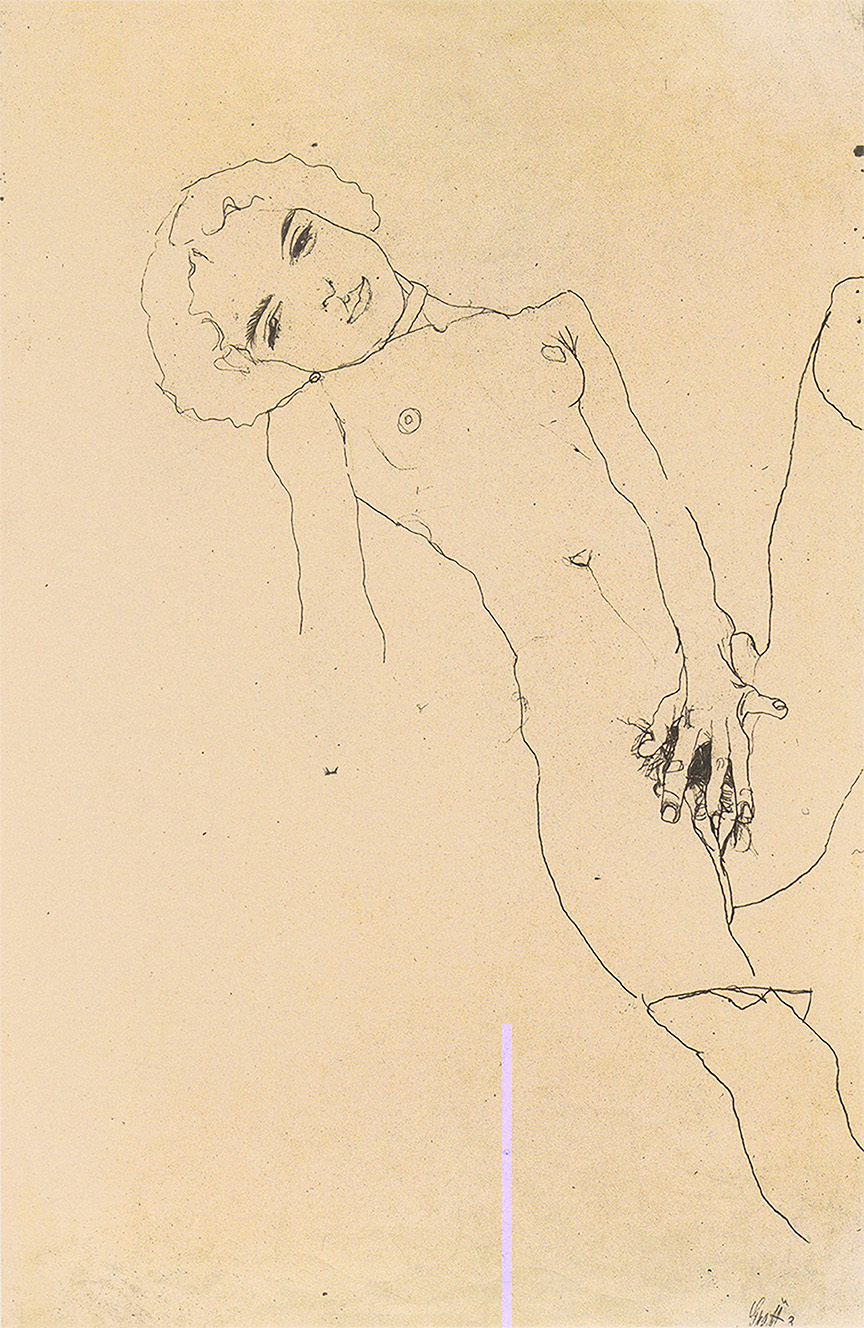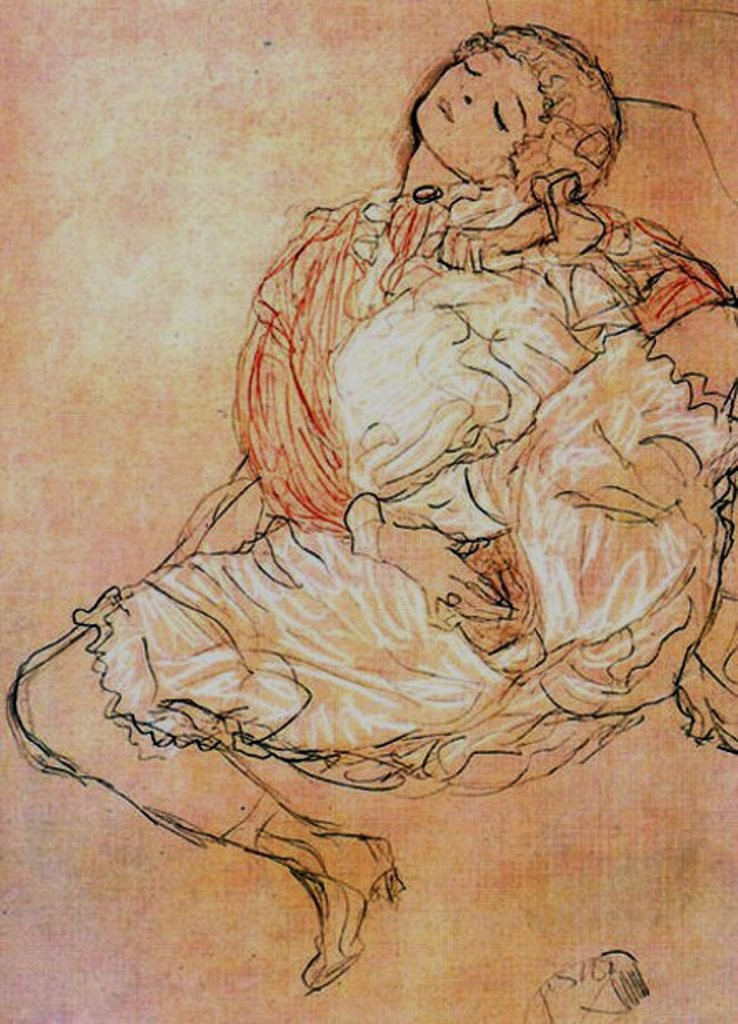 Immediately Below: A detail from an Oil on Wood Painting depicting The Blessed Ludovico Albertoni - Hooley McLaughlin - 2014.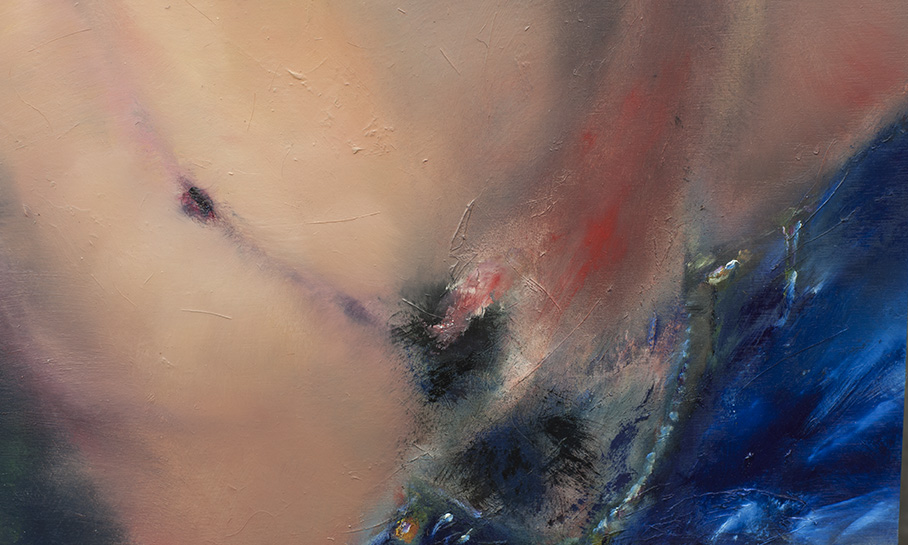 Below: 
 Yamaryamu - O Mary! Bow Down to Your Lord! (3.43) - Oil on Wood - 36" X 36" - 2015 - Hooley McLaughlin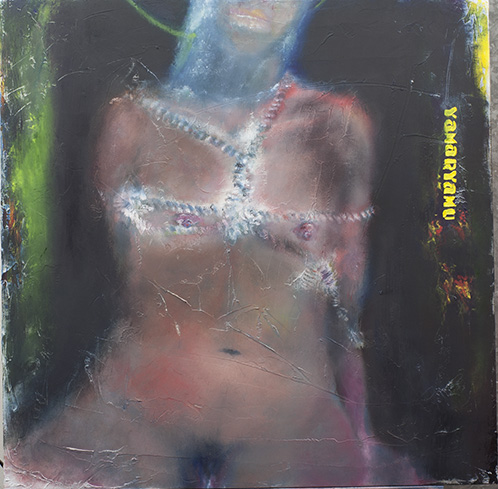 Sources of inspiration for the Virgin Mary in Bondage - See immediately below: 
"The Lady of Nazareth Chose to Play Along" Marilyn Artus, 2012, Giclée Printed Collage with Hand Embroidery and Acrylic
And below the Marilyn Artus see: The Virgin Mary with Saints Thomas Aquinas and Paul, about 1330, Bernardo Daddi. Tempera and gold leaf on panel, 47 7/8 x 44 1/2 in. - J. Paul Getty Museum (In this case, the bondage is implied by the control exercised by Aquinas and Paul who insisted on the concept of original sin and therefore on the need to imprison Mary to be impregnated by the deity itself.  Of course, bondage continues to this day in many of today's religious communities.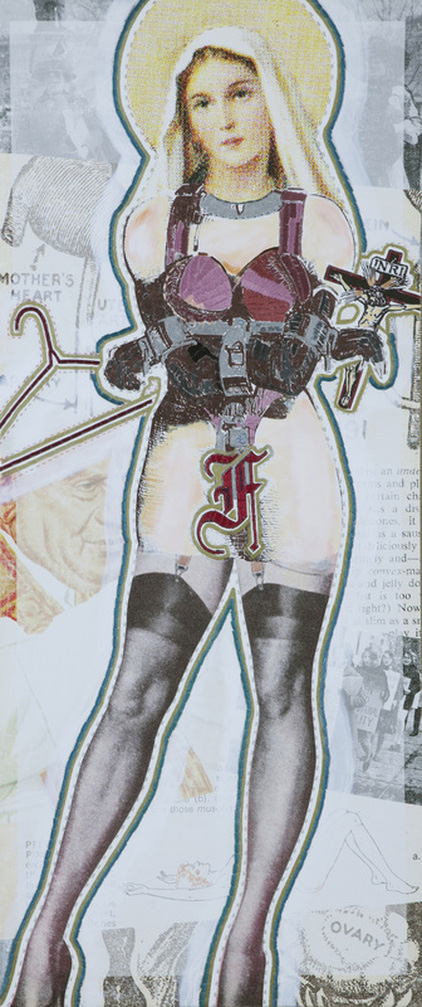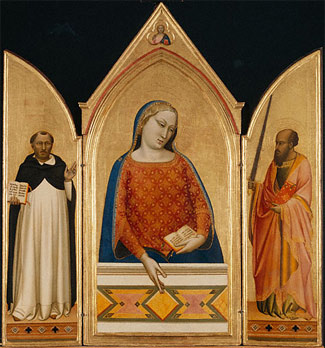 Other examples of landscape and buildingscape art pieces: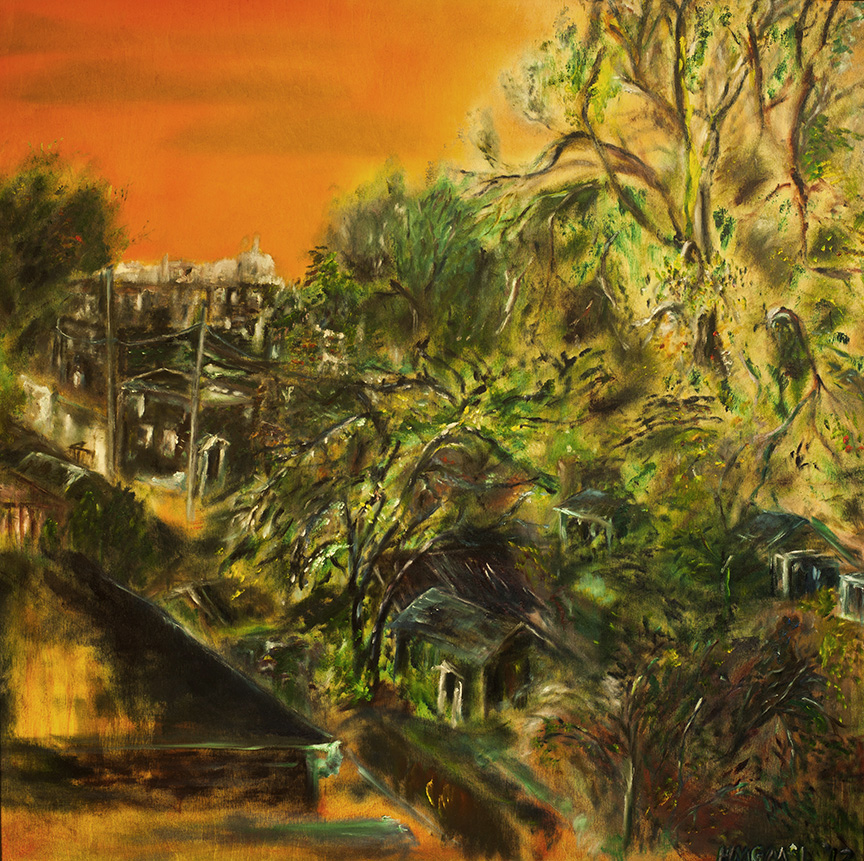 Back Alley from Roof # 1 - oil on wood - 40" X 40" - 2012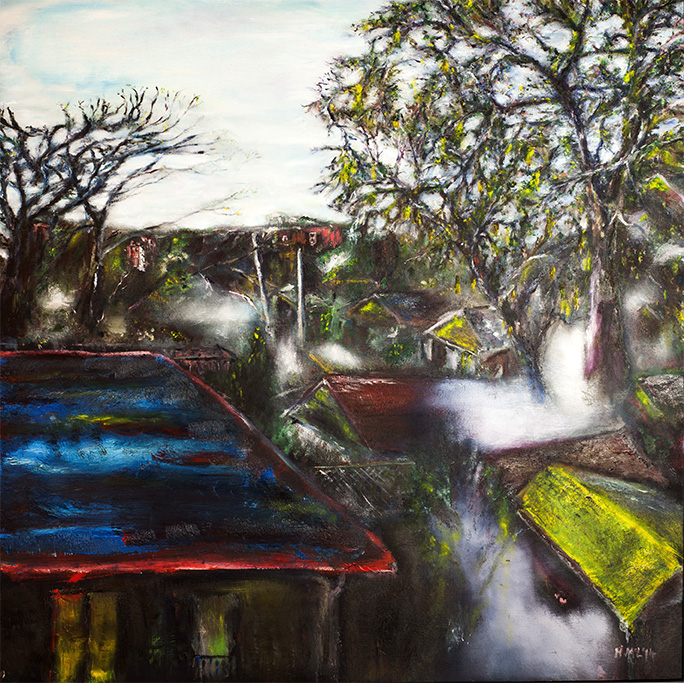 Back Alley from Roof # 3 - oil on wood - 36" X 36" - 2014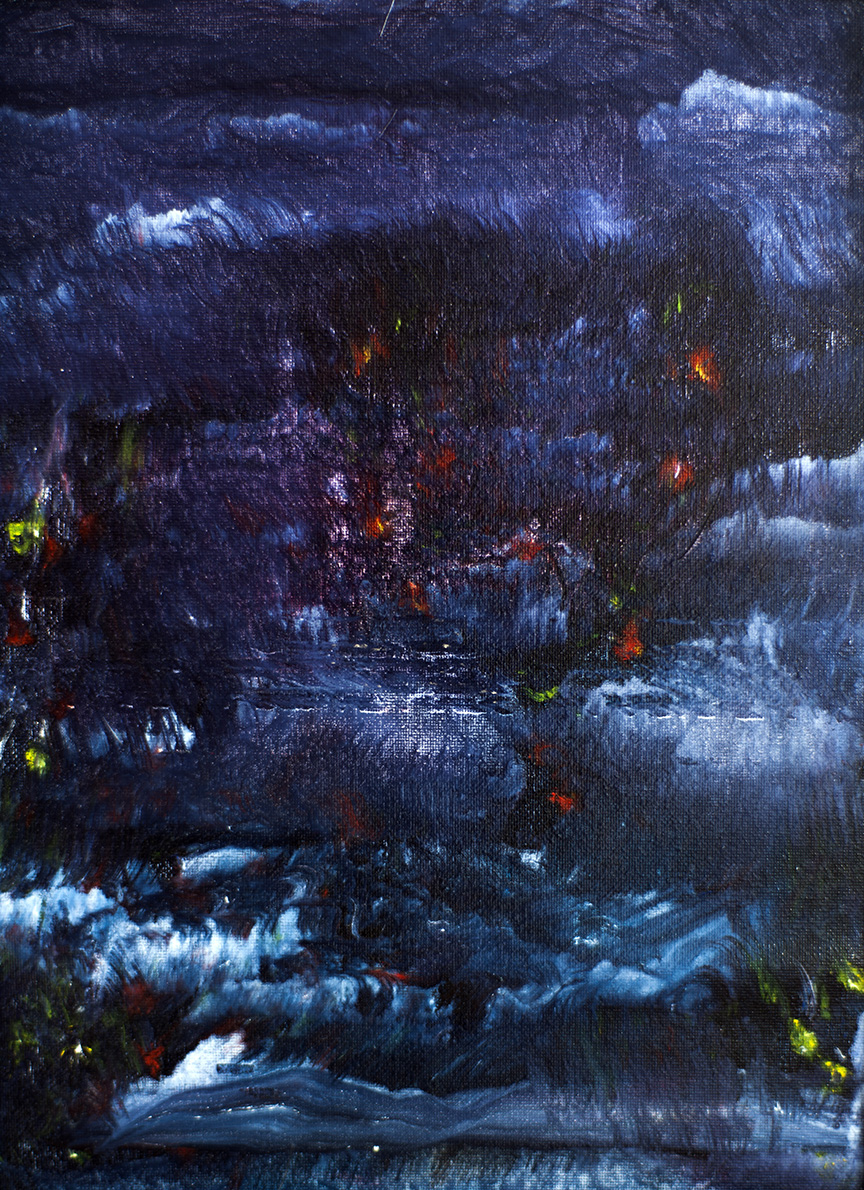 Night Garden by the Sea - oil sketch for future painting in Sanctuary Series - oil on canvas - 12" X 16" - 2015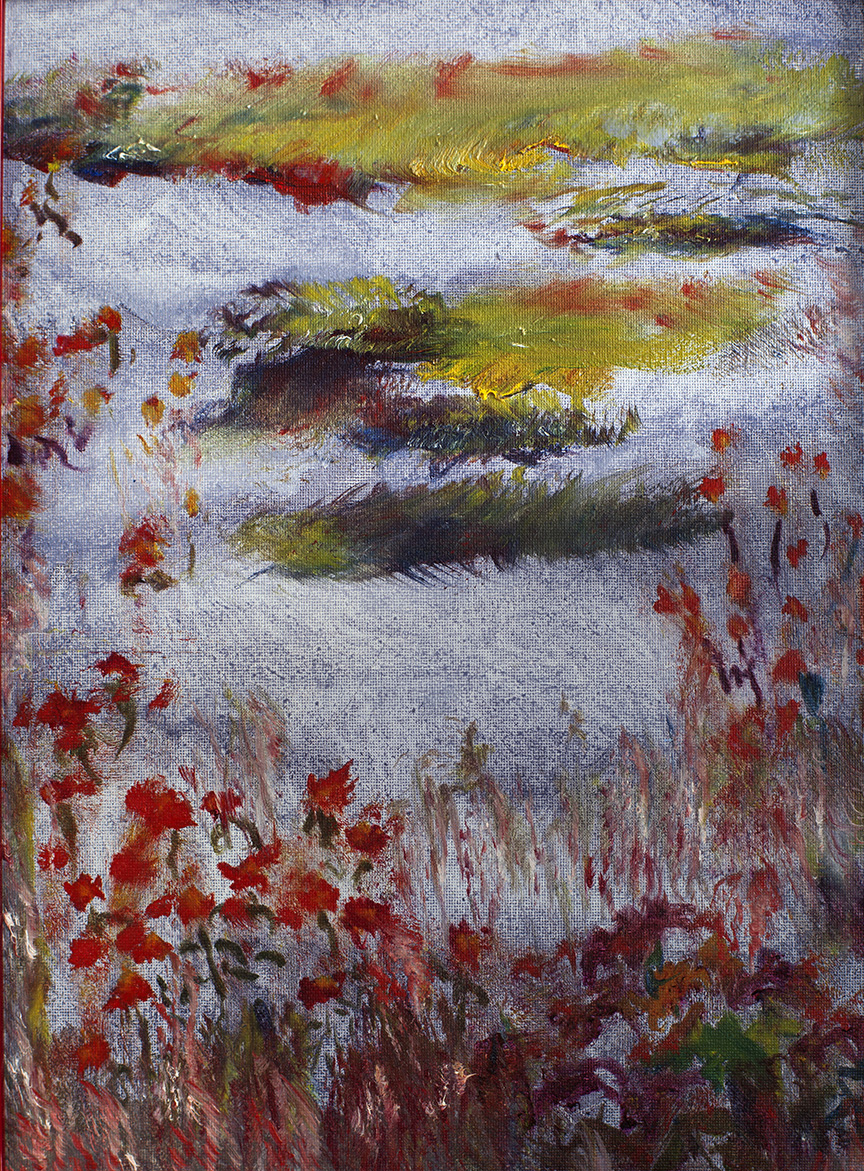 Wetlands - oil sketch for future painting for Sanctuary Series - oil on canvas - 12" X 16" - 2015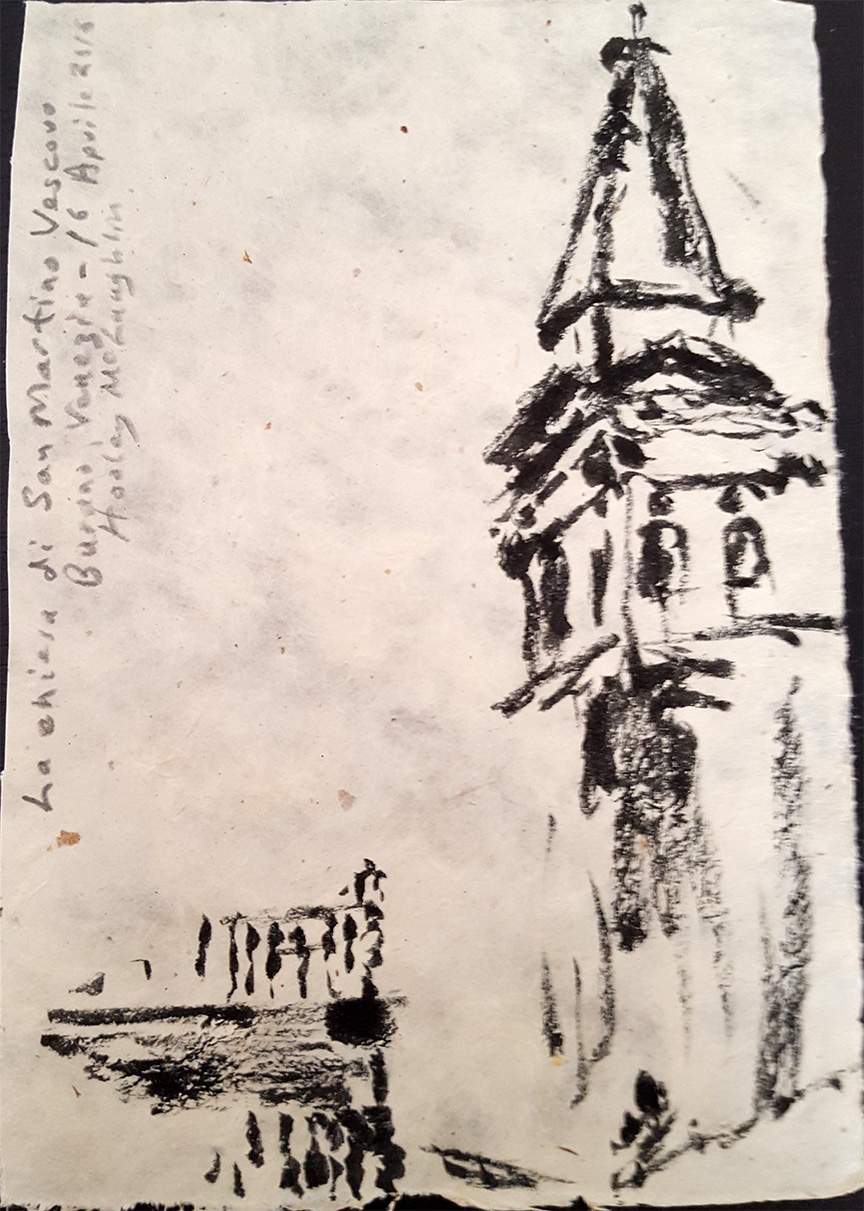 San Martino, Burano, Venice - ink on paper - 5" X 7" - 2016